Fostering Resilient Compassionate Communities
Through Connection & Inspiration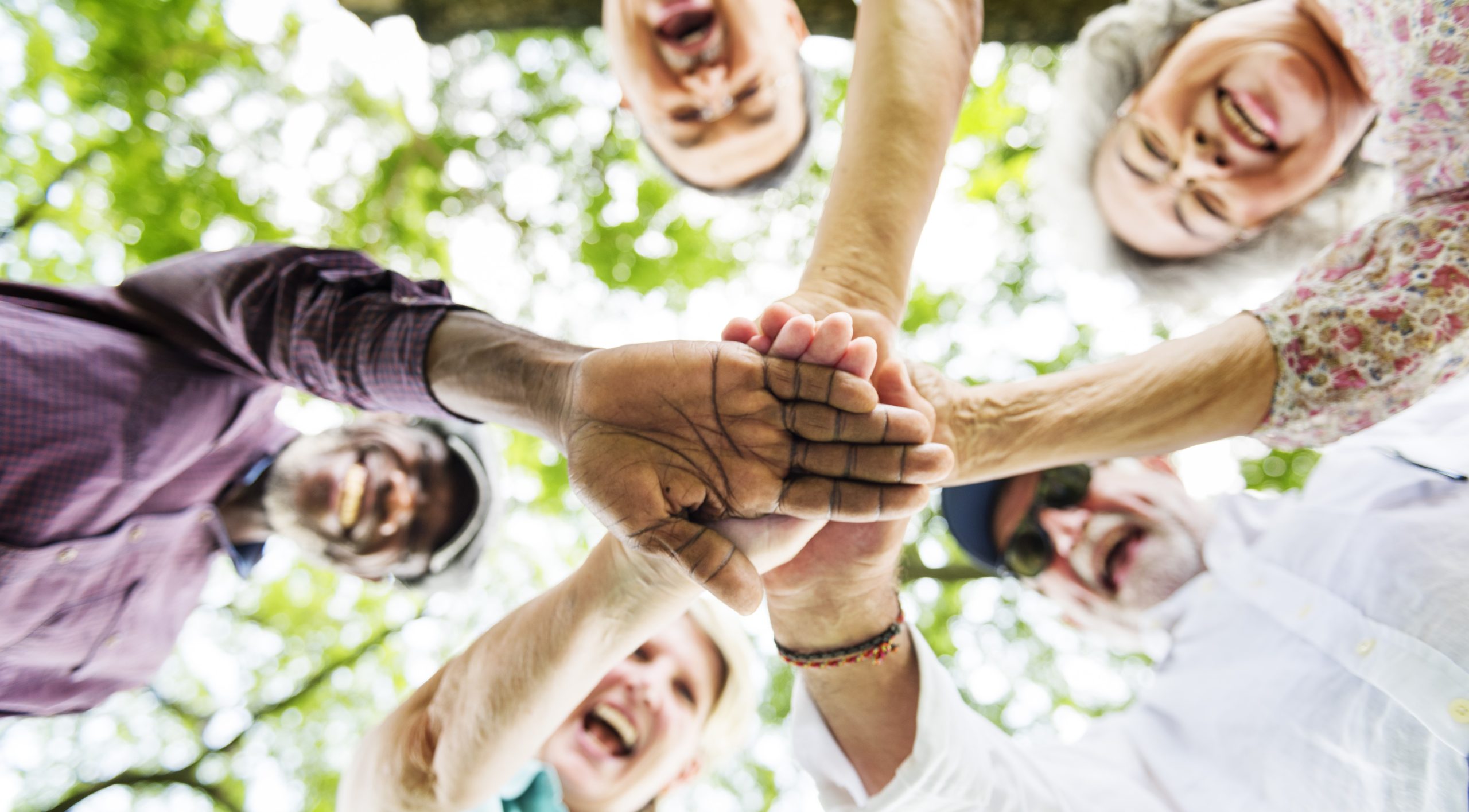 Be part of something amazing.
Passionate, grass-roots, entrepreneurial on-the-ground work led by champions and organizations – like yours – to connect people together in caring ways makes our communities more compassionate and resilient.
All Together 
is a hybrid symposium that will bring together community organizations, volunteers, and leaders as well as clinicians, health care administrators, researchers, and students from across BC.  Participants will dialogue about the global 
compassionate communities
 concept and its proven benefits in helping people in various settings and countries to live well. 
Participants will be celebrating, networking and exchanging ideas and experiences.
Get inspired 
… Whether it's an interactive session or networking over lunch, you'll make meaningful dialogues and connections with our speakers and delegates. 
The BC Centre for Palliative Care is offering this event at NO COST to you.
The symposium is part of the BC Centre for Palliative Care's efforts to inspire and support the amazing work by BC community-based organizations and volunteers who strive to help British Columbians live well.
Reserve your in-person or online seat NOW… space is limited!
Inportant information for attendees
The Symposium will begin promptly at 8:45 am (Pacific time).
This interactive, hybrid event is hosted through our event platform WHOVA, and you will need the WHOVA app to participate in this interactive event — view the agenda and plan your personal schedule, access handouts, video recording, or streaming directly within sessions; set-up in-person/virtual meetups with other attendees; and receive updates. We strongly recommend that you download the WHOVA app.
Here's how:
Click HERE
Choose to sign up on the Whova web portal or the mobile app.
Use the email address you registered for the Symposium with.
Create a password.
Once you have signed up you will be taken directly to our event. Go to Whova User Guides for assistance.
Registration and continental breakfast opens at 8:00AM
Symposium location: 
Radisson Hotel Vancouver Airport
President Ballroom – 2nd floor
8181 Cambie Road, Richmond BC
The hotel has on-site parking for a fee.
The Canada Line SkyTrain 'Aberdeen' stop is located across the street from the hotel and is a direct connection from YVR airport and downtown Vancouver.
WHOVA online platform opens at 8:30AM
The event will be streamed through the WHOVA app for online attendees. (Confirmation emails were sent via WHOVA, so if you have not seen yours, please check your Spam or Junk inbox for our event communication.)
Registration and breakfast
Opening remarks and territorial welcome
Morning keynote: Compassion Matters with Dr. Julian Abel
Facilitated table talks based on morning keynote
Morning plenary: It begins with us – Becoming informed & re-visioning support for underserved and Indigenous communities with Dr. Sue Burgess,  Elder Bruce Robinson and Connie Paul RN  
Facilitated Q&A based on morning plenary
Afternoon keynote: Building Diverse & Intentional Multicultural Communities of Practice with Queenie Choo
Social prescribing: A pathway for health professionals to provide community-centred referrals to support health and well-being with Sandi Temple and Dr. Grace Park
Facilitated table talks based on Social Prescribing
Moderated panel presentation: Compassionate Communities in Action with Connie Stam, Brock Nicholson and Dr. Heather Mohan
Tying it all together & What's next
BC Centre for Palliative Care is a provincial non-profit organization established and funded by the BC Ministry of Health to accelerate the spread of innovations and best practices in palliative care in British Columbia.
We do not do this alone — We work with partners in the health system and community along with researchers and policy makers.
Since 2016, the BC Centre for Palliative Care has been adopting the compassionate communities concept to guide its efforts in mobilizing BC communities to provide practical, spiritual, and emotional supports for persons and families affected by life limiting illnesses and grief. Visit bc-cpc.ca to learn more.
Join us for an inspiring day of compassion, learning, celebration and networking.